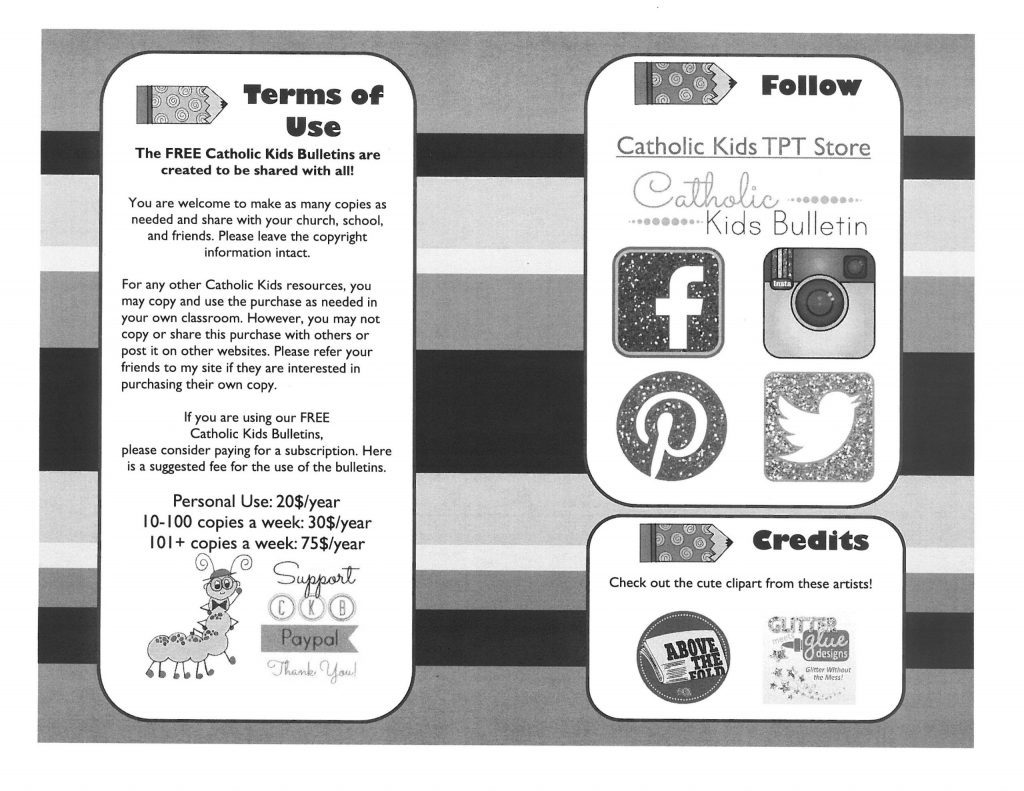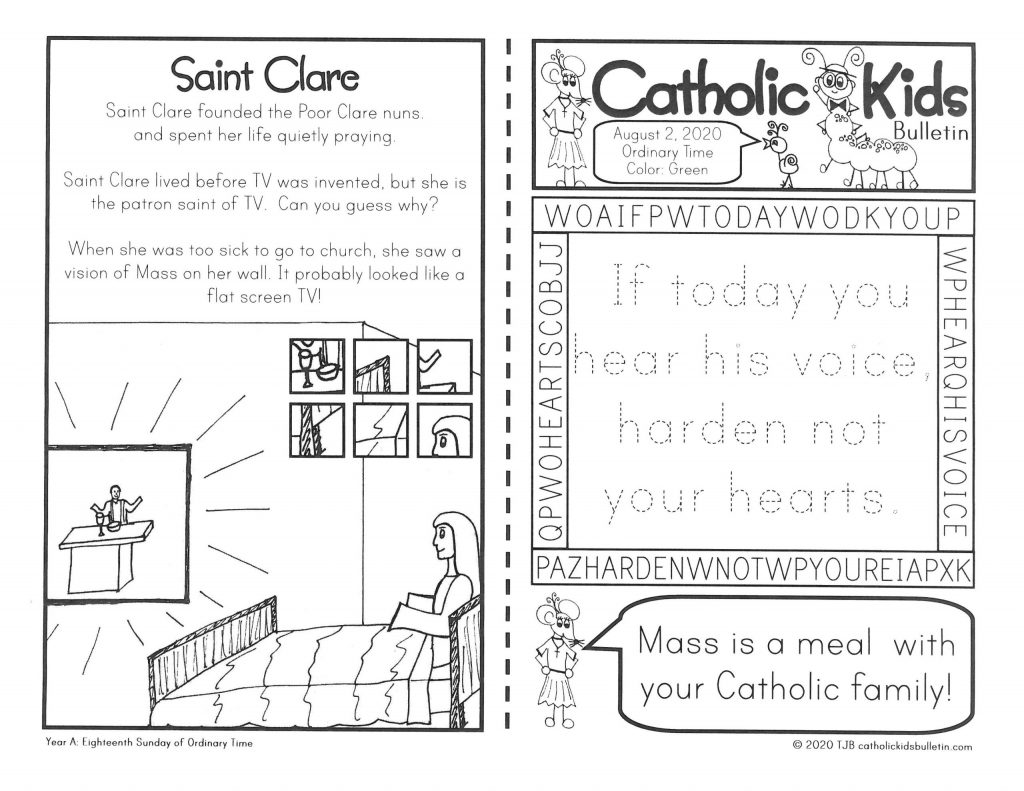 Our Lady Queen of Martyrs Parish Faith Formation program serves the faith enrichment needs of the parish community through programs for children and adults.
All the programs under the auspices of Faith Formation are shared by staff and volunteers with the love of Christ to encourage a growing faith and celebration of God's loving gifts.
Children's Faith Formation
The children's faith formation program provides formal religious education during the school year for pre-kindergarten through tenth grade parishioners. The sacramental preparation programs for first Reconciliation, first Communion and Confirmation for children are offered in conjunction with the faith formation programs for both public and Catholic school parishioners.
RCIA (Rite of Christian Initiation)
The RCIA process leads adults and young people through the Catholic faith, culminating in their acceptance into full communion with the Church during the Easter vigil. Other seasonal programs are offered for continuing adult faith formation and enrichment, including Confirmation for adult Catholics.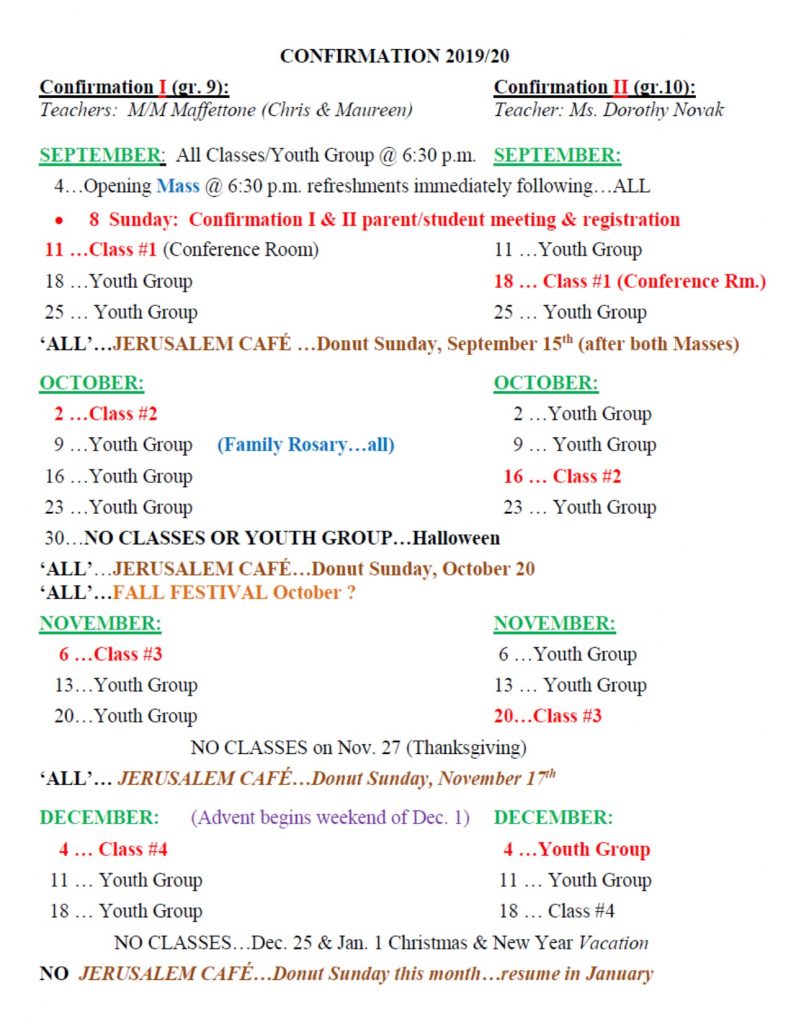 Faith Formation Calendar 2019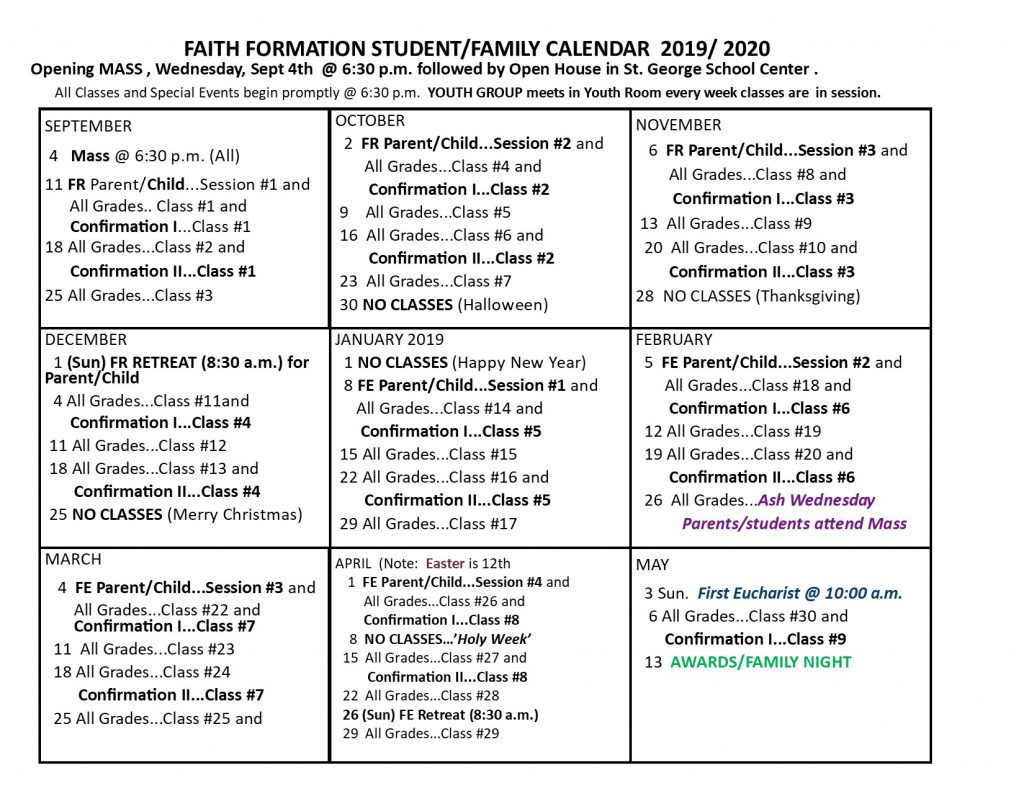 Link to Color Worksheets:  http://catholicmom.com/kids/catholic-gospel-coloring-worksheets-sunday-mass/
Programs